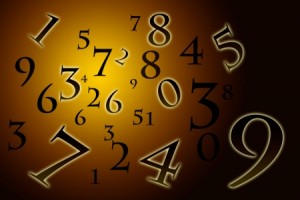 I love helping people understand their numerology profile and what helps
bring them the most joy in work, relationships and other areas! Numerology is
one of the most accurate, helpful life tools I use daily and with all of my clients.
~ Erika M. Schreck
Numerology Profile: $75
includes Erika's pre-session preparation of materials (30-45 min.)
and 45-minute session, either in person or by phone or Skype
Contact me if you're interested in doing a session with your partner and/or family members
(each person will receive his/her thoughtfully prepared numerology profile materials).
---
What is Numerology?
Numerology is a reliable system that dates all the way back to Pythagorus. Pythagorus (570-495 BC) was primarily known as Greek philosopher and mathematician, and many people don't realize he was also a mystic. We credit him for our modern number system, and he taught us how to add the digits in our birthdate to determine a destiny number, which helps us realize what we've come to the planet this lifetime to accomplish.

---
What do I get with a Numerology Profile with
Erika M. Schreck and Turtle Healing Energy?

1. Prior to our session, either in person or via phone or Skype, I (Erika) prepare printed (or scanned and e-mailed for distant Numerology Profiles) materials that include the following:
+ Cover sheet that provides your life path number, soul number and personal year, along with brief, introductory information; details about your life path number and astrological sign working together; brief details about the type of romantic relationship that serves you best; a preview of your personal years and related themes and cycles for the next three years
+ Collection of information regarding your life path number [your main number determined by your birthdate], which includes several on-line, helpful and interesting resources you can also reference and use
+ Overview of your current and next personal years: most likely experiences, themes and strategies for the current calendar year and next calendar year
+ Bonus, fun material relating to your birthdate and numerology
2. During our session–in person or via phone or Skype, for approximately 45 minutes, we will briefly discuss the main aspects of your Numerology Profile interpretation; implications of your Numerology Profile and how you can strategize work, relationships and your life; and, as time allows, how loved ones' numerology aspects are affecting you–and how you can understand them better.
3. E-mailed recording of our session.


---
Invest in a Numerology Profile for yourself or someone else.

Contact Erika and Turtle Healing Energy about a Numerology Profile for yourself and/or a loved one, using the form below. Your successful, filled and submitted form will display "Message Received" and a list of your responses on this page.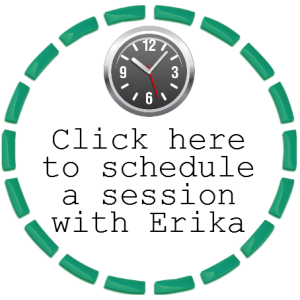 Cash or check [address to Turtle Healing Energy] preferred (in person or by mail),
but you may also pay online via the PayPal button below.
For on-line payments please provide your full name and birthdate in the comments with your on-line payment.